If you don't make $10,000 in Referral Fees
or get $5,000 in digital products
I will eat my hat on YouTube!!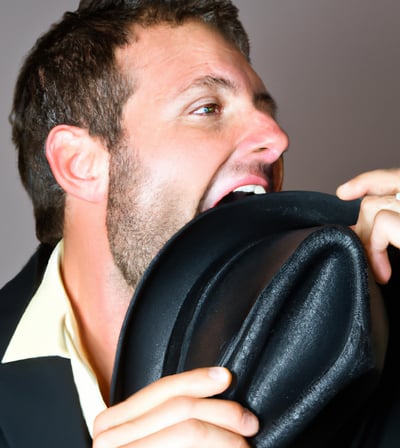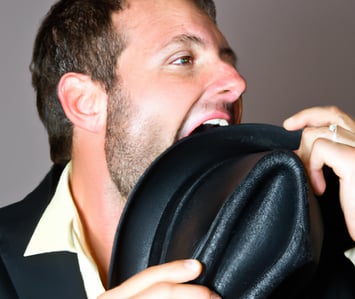 Why waste your time with penny-ante affiliate commissions when you can join the
Gorilla Joe Club
and earn 90% commissions from referrals you send to us?
For example, on a $1500 video sale you receive a whopping $1350 referral commission. Plus, you get another 90% commission when your customer orders other services.*
But that's not the half of it.
Our website creation service is $20,000 minimum. As a member of the Gorilla Joe Club, you earn a massive $18,000 referral commission for each and every website creation client you send to us.
Take a look at OUR awesome website and see why clients willingly pay $20,000 for highly-customized and elaborate website creations like ours. It's not a weak "template" design you get from WIX or WEEBLY that everyone else is using.
In fact, depending on what a client needs, we charge as much as $50,000 for website creation or a multiple-creation package. Not every client invests that much, of course. It doesn't happen every day. But when it does, you'll receive a 90% commission of $45,000.
Membership is a can't lose deal. You save 90% on personal purchases and you make gargantuan commissions from referrals. Plus, you get all the bonuses listed below free of charge!
This limited offer will never be repeated at this price.
Act now to lock in your lifetime membership. It's an investment in your future.
Collect at Least $10,000 in Referral Fees!
Lifetime Gold Membership
Normally $497
This month only $97
or
$17.00 monthly membership
$10,000
"Eat My Hat" GUARANTEE
I am so certain you will profit from your membership that I offer an unheard of $10,000 "Eat My Hat" guarantee:
Simply apply our referral program instructions for a full 12 months. If you fail to make $10,000 in referral commissions, or receive $5,000 in discounted services and digital products, I will donate $10,000 to the needy plus eat my hat in front of the world on YouTube.
I can make this astounding guarantee because it is almost impossible for you to not profit from your membership.
Click here
to read the payment procedure on referrals
Bonus #1: 5,000 Vertical Videos. (Value $1700) Vertical videos are the hottest trend now on YouTube Shorts, TikTok, Instagram Reels, and other sites. You can use these 4K 1080 videos to catch the attention of prospects like a magnet and boost your business profile. You get a whopping 138 GB of videos in 126 folders.
Bonus #2: Giant Media Assets. (Value $1450) You will receive a massive 119 GB collection of 4k Ultra-HD videos, animated avatars, graphics, logo templates, vector images, premium audio files, and more. Best of all these are PLR assets you can download, rebrand, and sell for large profits.
Bonus #3: 100 Beautiful MP3 Music Tracks. (Value $300) We created these original PLR music tracks in-house so they are royalty-free for you to use in your videos, blogs, or anywhere else. You can even sell them for a hefty fee.
Bonus #4: Free Video Courses. (Value $12,000) You will receive PLR video courses every month for 6 months that you can copy, put your brand on them, and sell without payment of royalties. Video courses sell for up to $1,000 each but yours are free. And since there are no limits on how many times you can sell these courses, there are no limits on your profits.
Bonus #5: $295 Copywriting Riches Course. I made $10-million writing simple ads and I'm going to share my most priceless secrets with you in this course. The list price on Amazon is $295 but you get the course plus PLR rights FREE with your Gorilla Joe Club membership. Click here for details.
But that's still not all...
Bonus #6: Giant Article Pack. (Value $179) Over 300,000 PLR articles and eBooks that you can use for blogs, videos, instructional guides, in your own business, or simply resell for huge profits! Best of all, there is no limit to how many times you can resell these articles. Click here for details
Bonus #7: 101 eBooks. (Value $1500) You will receive 101 PLR eBooks with valuable marketing information. Since they are PLR, you can resell them over and over and keep all the profits. Premium eBooks sell for up to $15 each, so you can sell these for only $5.00 each and still make $505 every time you sell the collection! Click here for details.
The assigned values above are subjective determinations we make based on the fluid market for digital products.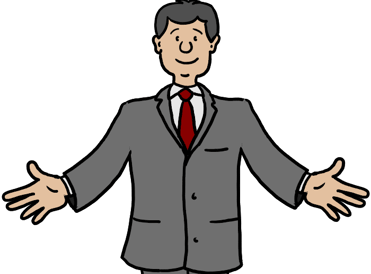 If you wish to participate in our referral commission program, a referral code will be sent to your e-mail within 24 hours of purchase.
*The 90% referral commission applies only to our video services, website services, and graphic design services listed in the above menu. It does not apply to memberships, free bonuses, or other products in the above menu.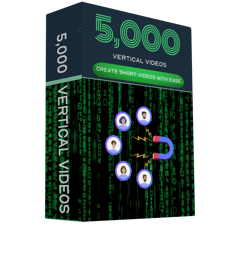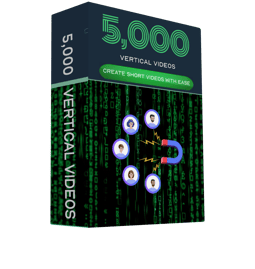 Fast Action Bonuses
Everybody says I'm crazy for giving away these bonuses since they're worth far more than the cost of membership in The Gorilla Joe Club. I suggest you join today before I come to my senses!