Social Media. If you are not using social media marketing you are missing out BIG TIME!
Website Services. Let us create a Million-Dollar website for you.
Animated Ads. Advertising is the lifeblood of every business and animated ads attract attention to your product or service.
Video Advertising. We create dazzling video presentations of your product, service, or business.
Dynamic Avatars. Mind-blowing Facebook and Instagram scroll-stoppers that blow away the competition.
Graphics Design
.

We are your one-stop shop for the sharpest graphic designs available. Don't get inferior designs from an untrained employee at a local print shop or UPS store.
Instant Business. We offer a massive selection of digital products for creating an instant business or as low-cost bonuses to boost sales to your customers.
Here's why your business needs videos!
Watch Jennifer explain how Gorilla Joe Marketing can bring your business to new levels. Gone are the days when you could simply post weak ads on your website or social media.
Our competition still doesn't understand that nowadays you need a "wow" factor to get the attention of a customer. You can't make money using the same stodgy videos everyone else has.
We are different. Like the old joke about a stubborn mule, first, you have to hit him over the head to get his attention. Once you have a customer's attention, you need a captivating video to make them continue watching.
Anybody can make a video, but It takes knowledge of how to create an irresistible sales script for your product that transforms into a sale. Our founder has created powerful ads that have generated millions of dollars in sales, and he personally does the script writing for every client.
There is simply no one else with the experience and know-how to combine video and marketing expertise into one package. And it doesn't matter if you have an established business or you are just starting out, you have come to the right place.
Replace that expensive live human spokesperson with a real digitized person that speaks with their own voice or even yours!
Build trust and authority with your audience by using a spokesperson in your communications.
Our spokespersons can speak for you on your website, in YouTube and Facebook videos, Instagram posts, and other social media sites.
Yes, you "could" speak in your own commercials and presentations. But maybe you are not satisfied with your voice. Maybe you don't want to change clothes every time a new video presentation is made. Maybe the lighting isn't right. Maybe the external noise is a problem. And do you really want all the "crazies" out there to know what you look like?
A spokesperson is the perfect choice for...
●
3D Explainer videos
●
Animated Videos
●
Educational Videos
●
Ecommerce
●
Social media ads
●
YouTube videos
●
Presentations
●
Sales videos
●
More
A spokesperson is a highly effective tool for teachers, business owners, digital marketers, freelancers, content creators, authors, bloggers, social media managers, and anyone else!
If you have books on Amazon's KDP platform, a short spokesperson video will help explain your
book!
We can also create a MIXED video combining our spokespersons with Avatars, Doodle videos, 3D flipbooks, product mockups, and more!
Gorilla Joe Marketing's spokespersons can help you attract new customers, get free traffic, turn boring videos into sales machines, boost brand exposure, save time and money, double your ROI, slash your advertising costs, drive big ticket sales, skyrocket sales and leads!
A Custom Avatar is a great choice for...
●
3D Explainer videos
●
Animated Videos
●
Educational Videos
●
Ecommerce
●
Social media ads
●
Presentations
●
YouTube videos
●
Sales videos
●
Fund Raisers
●
Libraries
●
Schools
●
Children's instructions
●
Gag gifts
●
Sermons
●
Political messages


Avatars are an extremely effective way to promote your business! Watch this video clip and see for yourself!
The wonderful thing about Avatars is that when combined with a professional sales script, they draw customers like an irresistible magnet!
Another advantage of Avatars over a real person is the ability to customize them. You can pick their clothing, their hair style and other elements to get the look that suits you.
Like our digitized spokespersons, Avatars can be made to say anything you want them to say in over 100 different languages.
Or if you prefer, you can provide us with an audio clip of your voice and the Avatar will speak it. You can even sing your own commercial jingle and it will be synchronized with the lip movement. How cool is that?
For maximum effect, you can go even further and combine our real digitized spokespersons with special effects, Avatars, and doodle videos, to create a spell-binding video.
Choose from a wide selection of male and female voices and your choice of language and music. Or send us your own voice clip and music!
Blackboard, whiteboard, and glassboard doodle sketch videos are perfect for explaining your product or service

.
Doodle videos engage, entertain, and deliver your message with

maximum impact!
We can also add text and audio in 100 foreign languages to your photo, image, or video!
Currently used by:
●
Businesses
●
Coaches
●
Consultants
●
Educators
●
Schools
●
Charities
●
Political groups
●
Religious organizations
●
Marketers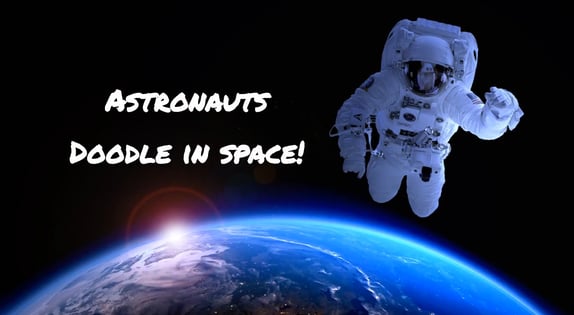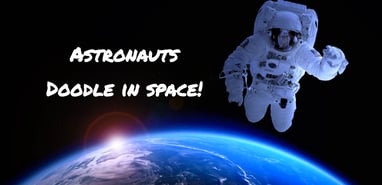 We created this doodle video AND thumbnails for a cartoonist to promote his drawings! (click on K to see all his videos free)
●
Increased qualified leads.
●
Super engaging videos.
●
More video engagement on social media.
●
Higher Click-Through-Rate (CTR).
●
Better views per video.
●
More buyer traffic from videos.
Showcase your products with mockups and video advertising!
Flip Books are a powerful way to catch and hold a viewers attention. They can be sold or embedded in your website, offered as a bonus, or used for a promotional contest. You can also share on social media, or even download them as a pdf file.
Imagine taking any photo and turning it into a 3D video clip!
Turn your boring website photo or logo into a scroll-stopping video that captivates prospects and encourages them to buy from you.
Simply send us your still photo and we will transform it into an awesome video clip, enhanced to your specifications. We can add an unlimited amount of 3D zoom effects to your photo that seem magical. Watch this video and think of the possibilities!
Transcriptions and Translations
Want to reach an international audience? No problem. We can convert your audio into text (or text into audio) and translate your sales message in over 100 languages! Low prices.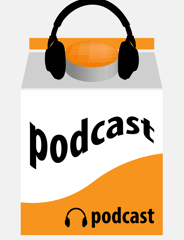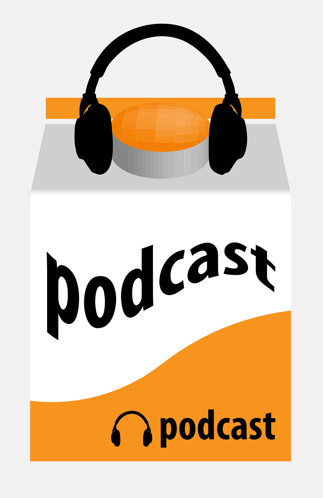 We can create custom weekly or monthly audio podcasts for you. We can also convert your existing podcasts into amazing videos -- or your existing videos into audio podcasts.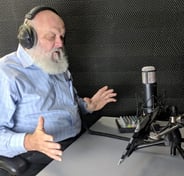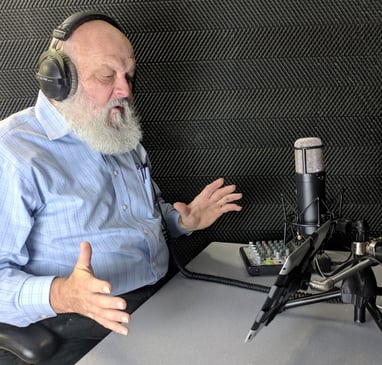 Need a professional voice for your videos? We can provide either real human voices or economical A.I. voices that most people cannot distinguish from a real voice.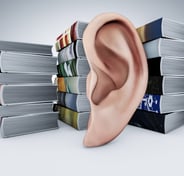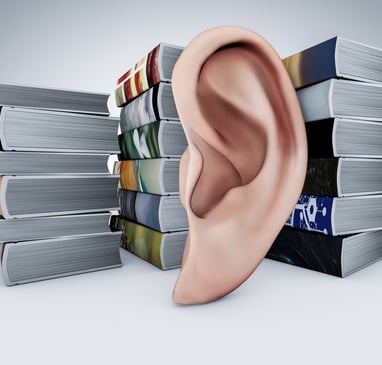 Need a professional voice for your audio books? We can provide economical A.I. voices that most people cannot distinguish from a real voice.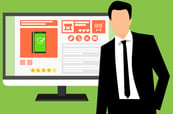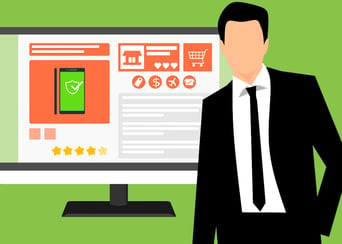 An effective website should incorporate videos and scroll stopping effects, as well as Search Engine Optimization (SEO) for first page listing on Google searches.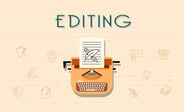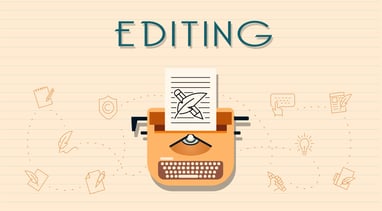 We will edit your existing book or write one completely from scratch to your specifications. Whether for business use or aspiring authors, we are pros who can prepare and promote your book like no one else can!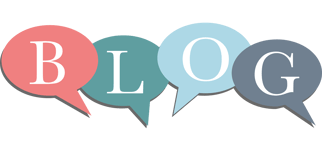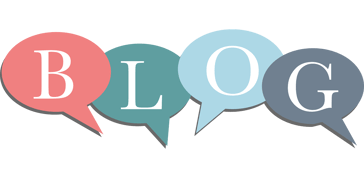 Blogs are useful to update customers with product news, provide regular advice for your customers, and for branding purposes.
Video and GIF Emails
Emails are the most effective way to communicate with your customers and prospects. But why be satisfied with the same boring static emails everyone else uses?
Just imagine how much greater attention they will get when you put a short video or gif inside your email.
Contact us today to put videos in your emails for maximum response!
A picture is still worth a thousand words!
Our company founder sold millions of dollars in products through his sales letters. Let him write your video or audio script today! Results guaranteed or your money back!
Email us with any questions!
The only way to get a powerful message that SELLS products or services is to hire a professional to write your sales script.
Do NOT rely on artificial intelligence programs to write your sales letters and video scripts. They are a waste of your time and money.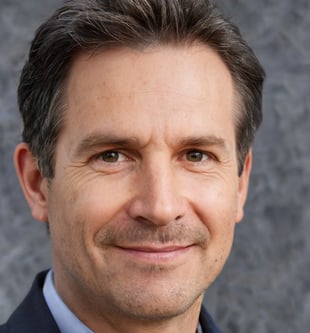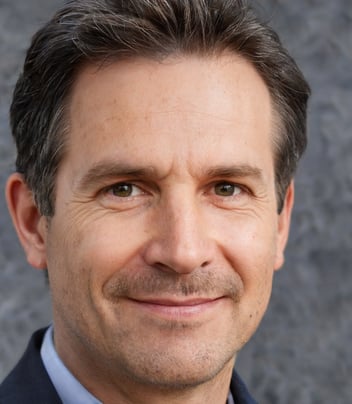 Copyright 2022 by Gorilla Joe Marketing, K.D. Pealock. All rights reserved